Whimsical Prince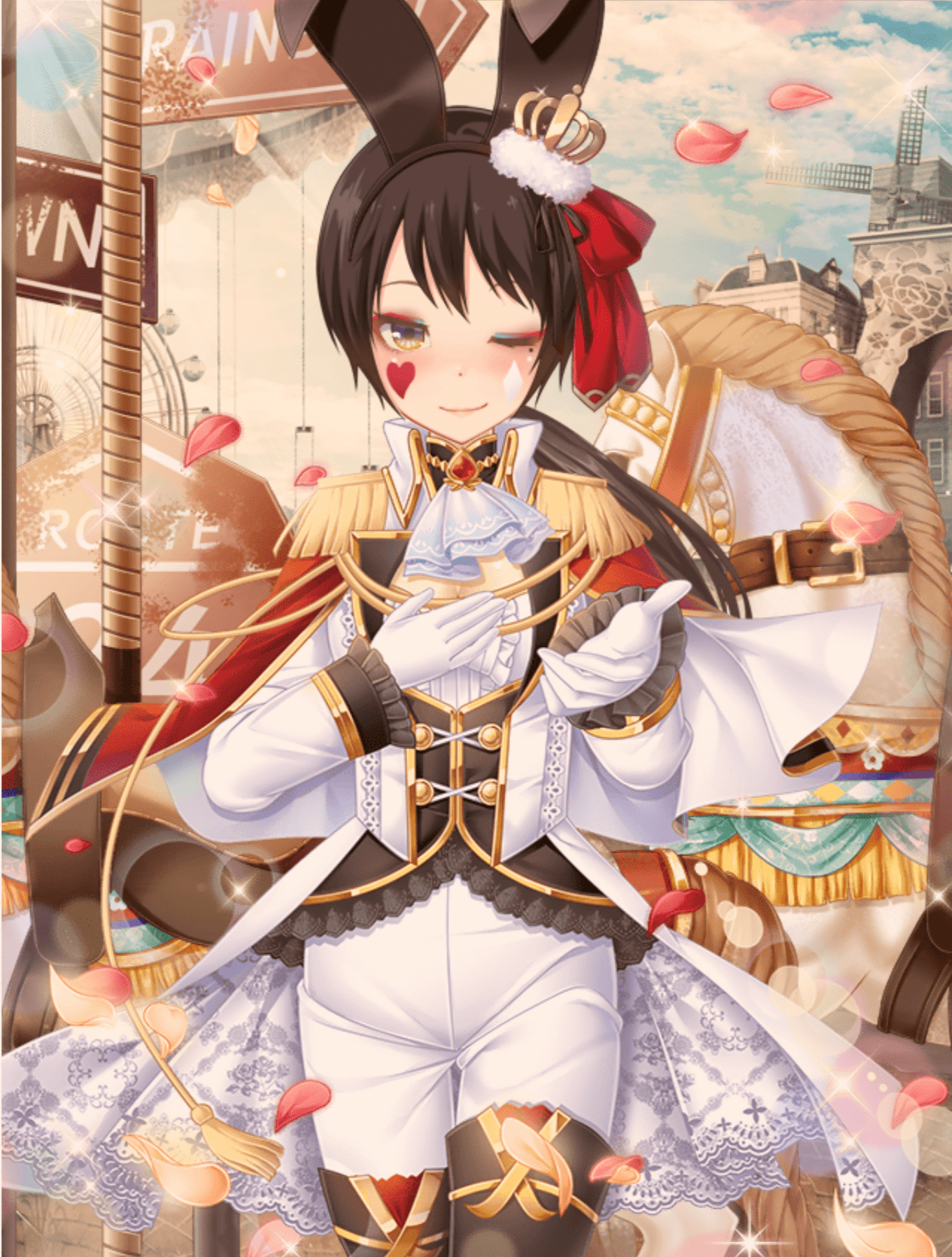 I've had this prince outfit sitting in my closet for ages now. It's an MR outfit I got in the 2020
"Love Story" event gacha
. I loved this event a lot--but for some reason I was wasn't inspired by this piece until now. I finally made a dreamy and atmospheric look with it using the background items from the latest
"Precious Memories" event gacha
. The story is meeting a flamboyant prince at a carnival~
The rabbit ear headpiece is from the recent Step-Up gacha campaign. I used the very last of my bought-NP to get it...I think it was a good choice! I can see myself using it in a lot of different outfits!

Midnight Festival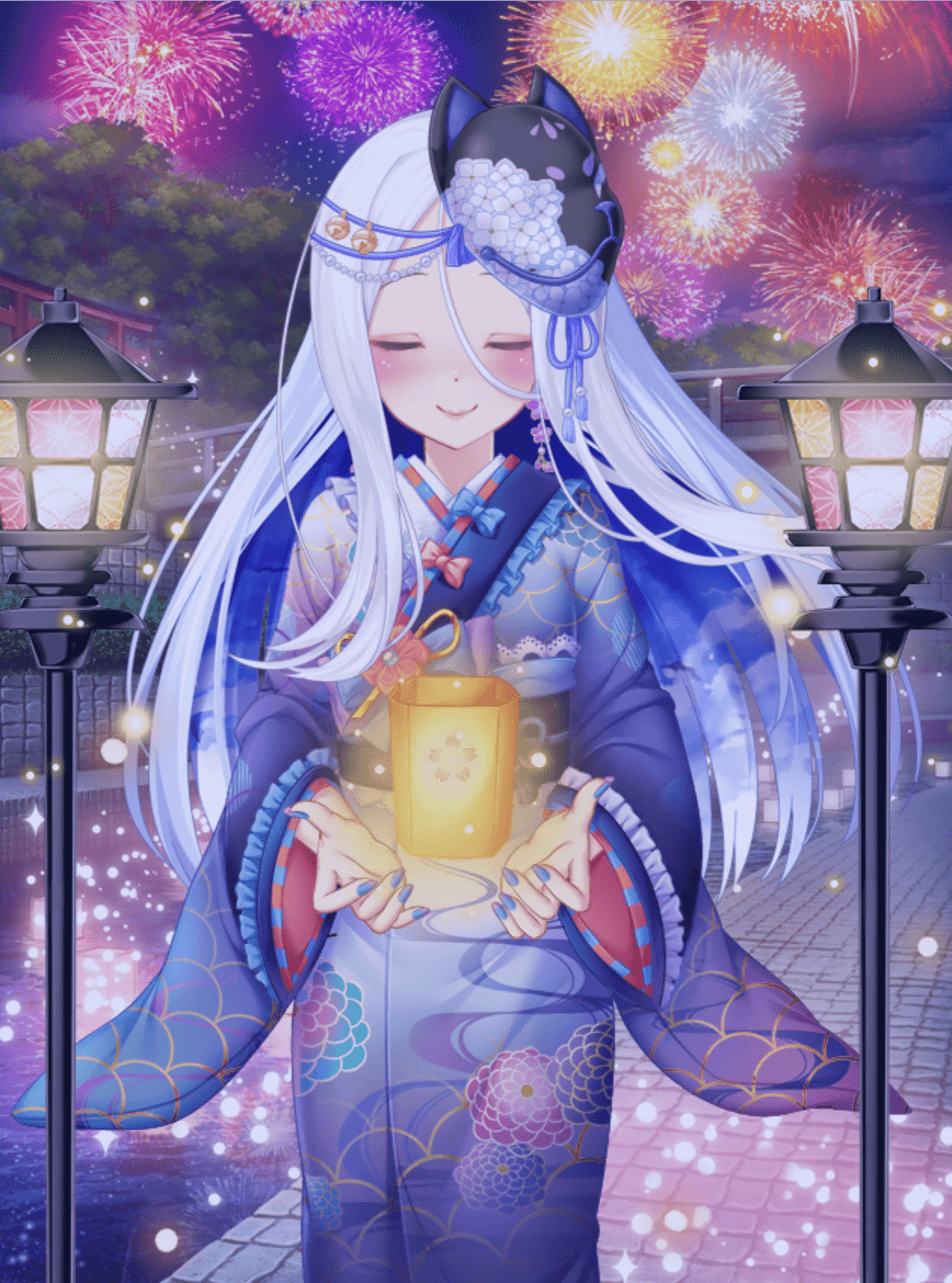 Making use of this lovely kimono and hair that were prizes from the Febraury 2021
"Precious Memories" event
. This hair is sooo cool--idk if you can tell from the preview, but it has clouds printed on it~ The hydrangea-printed kitsune mask is from the October 2020
"When The Rain Subsides" event gacha
...it compliments it surprisingly well!
I genuinely can't remember what the background is from. I think it's from before 2020--before I started playing regularly, lol.

Gingerbread Doll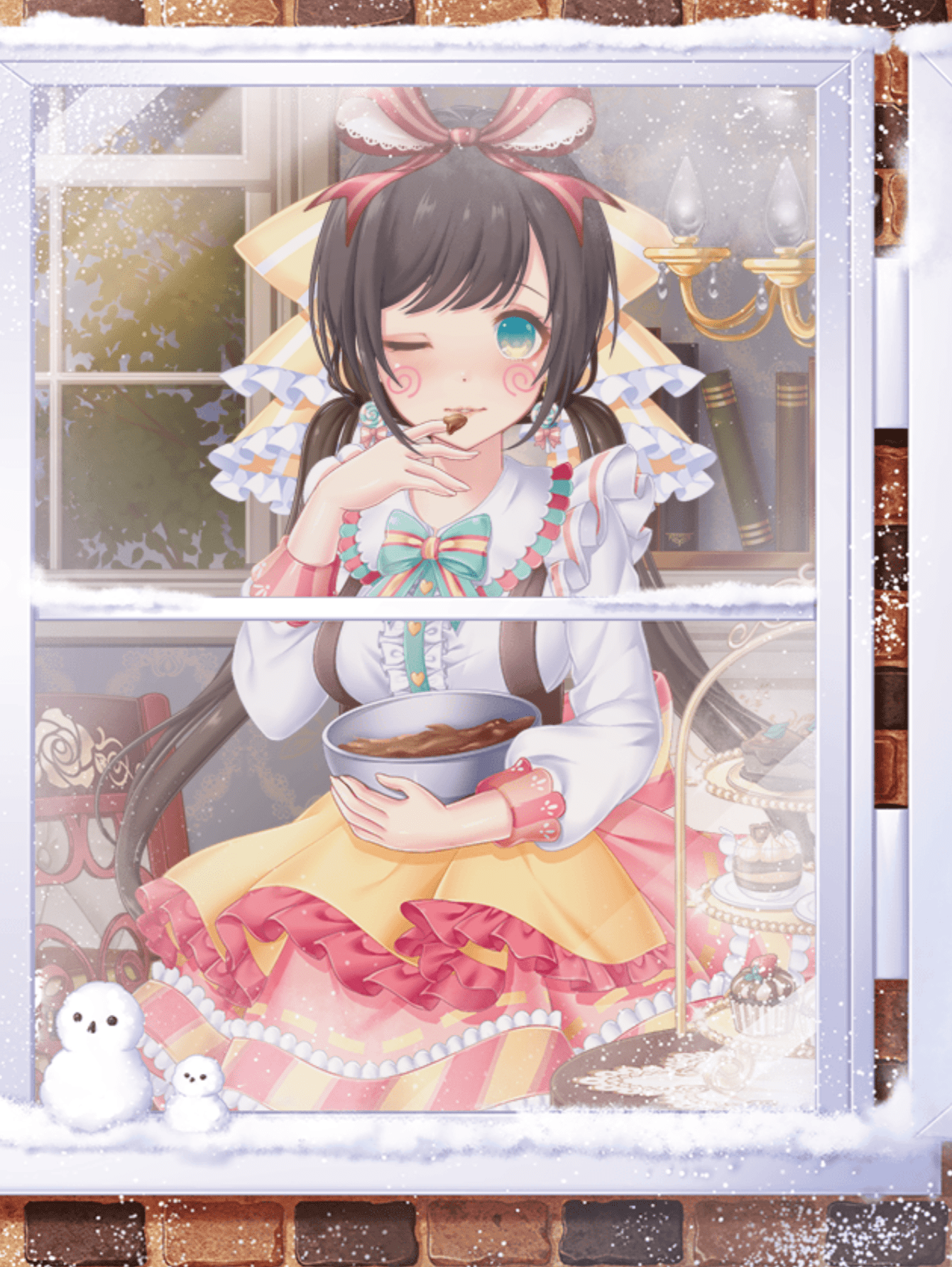 A wintery-themed outfit using the Motion-Rare from the
2021 Valentine's Day event gacha
. I don't typically like to use frames with my outfits, but this window scene is cute. I like the cozy atmosphere! Somehow, I feel like this came out very Christmas-y...I'll probably save it to give out holiday-themed reccs next year.
Also my first use of the "dolly" face style that was released as the Midway Prize during the 2021 Valentine's event! I love it so much, it was 100% worth the NP. Will definitely be using it as my default face for future outfits.

Magical Bunny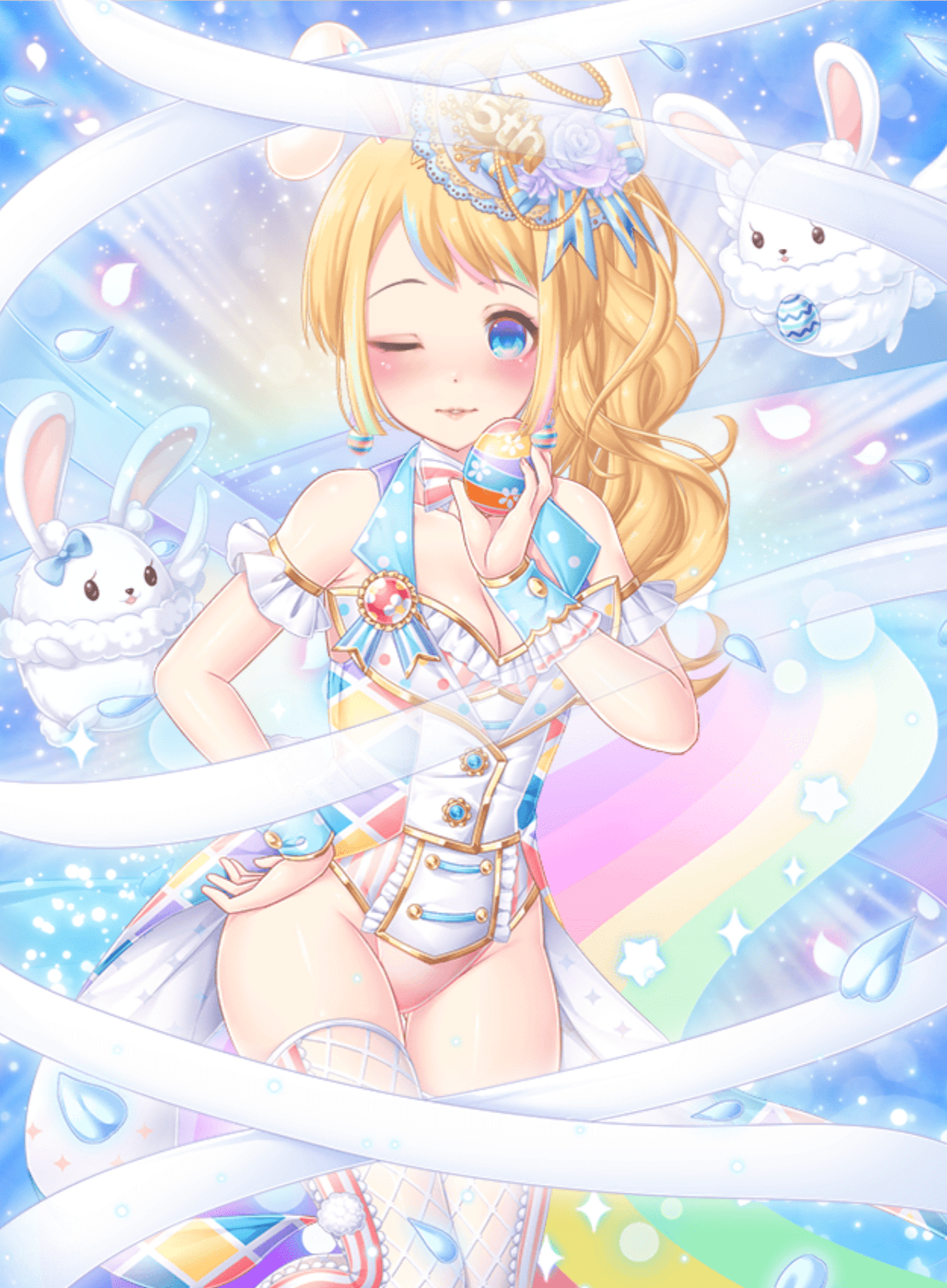 Managed to snag these cute magical girl ~
transformation
~ ribbons from the
"Mage Girlfriend" series
going on in the NP gacha rn! I was super excited to make an outfit with them, but I didn't really find anything in my closet that suited it...? I ended up going with this bunny suit costume from
2020's Easter event
. Finding accessories that matched the rainbow color palette was surprisingly tricky...
Still, even if this outfit isn't very flashy (aka full of "rare" items), I think it's a good use of stuff I never use. Like those silly flying bunnies I got from the Limited Shop, lol~

Velvet Boudoir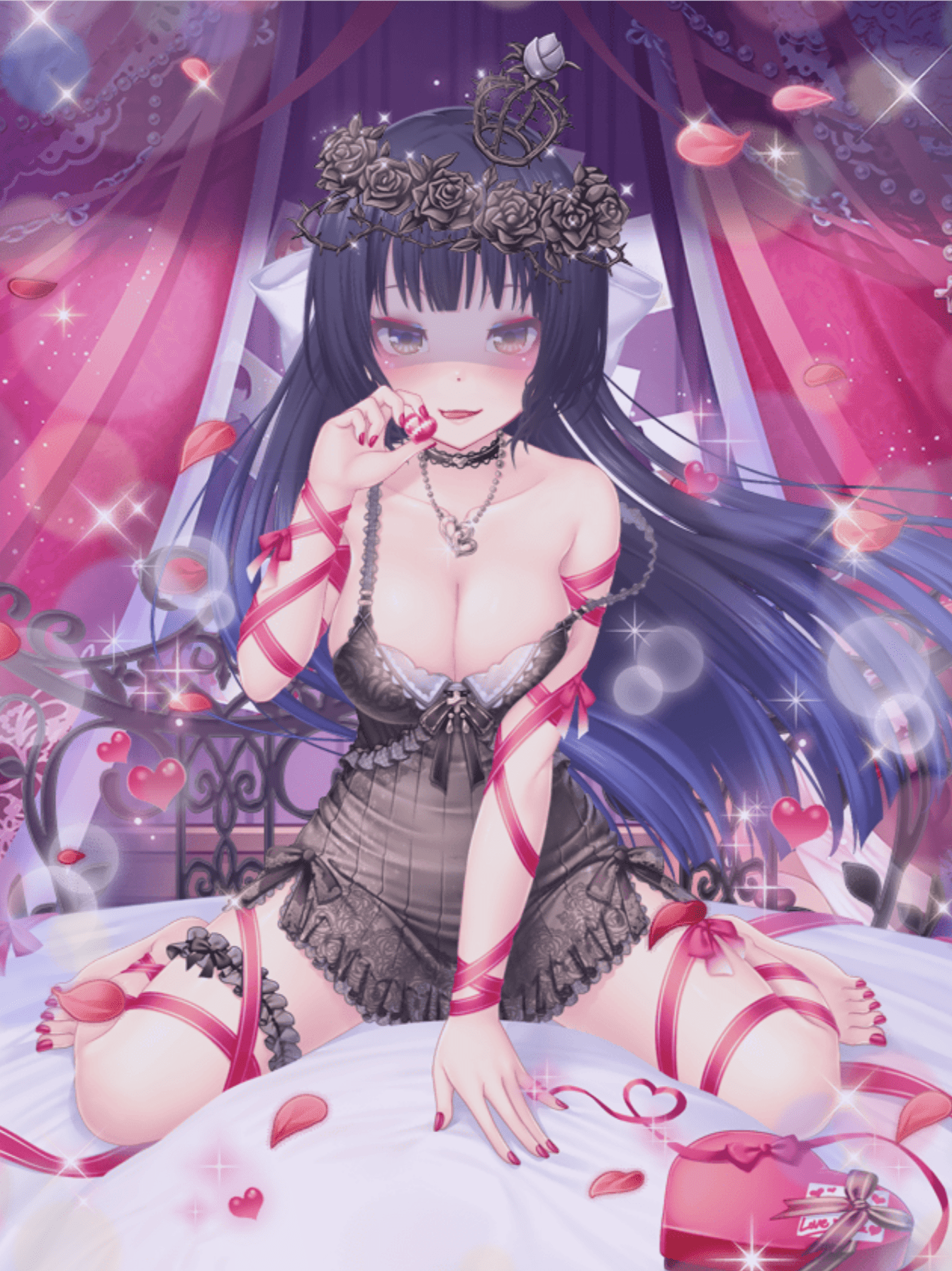 My use of the very lewd Midway prize of the
2021 Valentine's Day event
...! Tbh, I wasn't super jazzed about this year's Valentine's outfits, but this was definitely the cutest of the set. (I really only spent the NP to get the dolly face...) I think it really suits my yandere character. The animation is a bit weird, though? She jiggles around like she's sitting on a water, bed, lmao....

Sunset At The Farm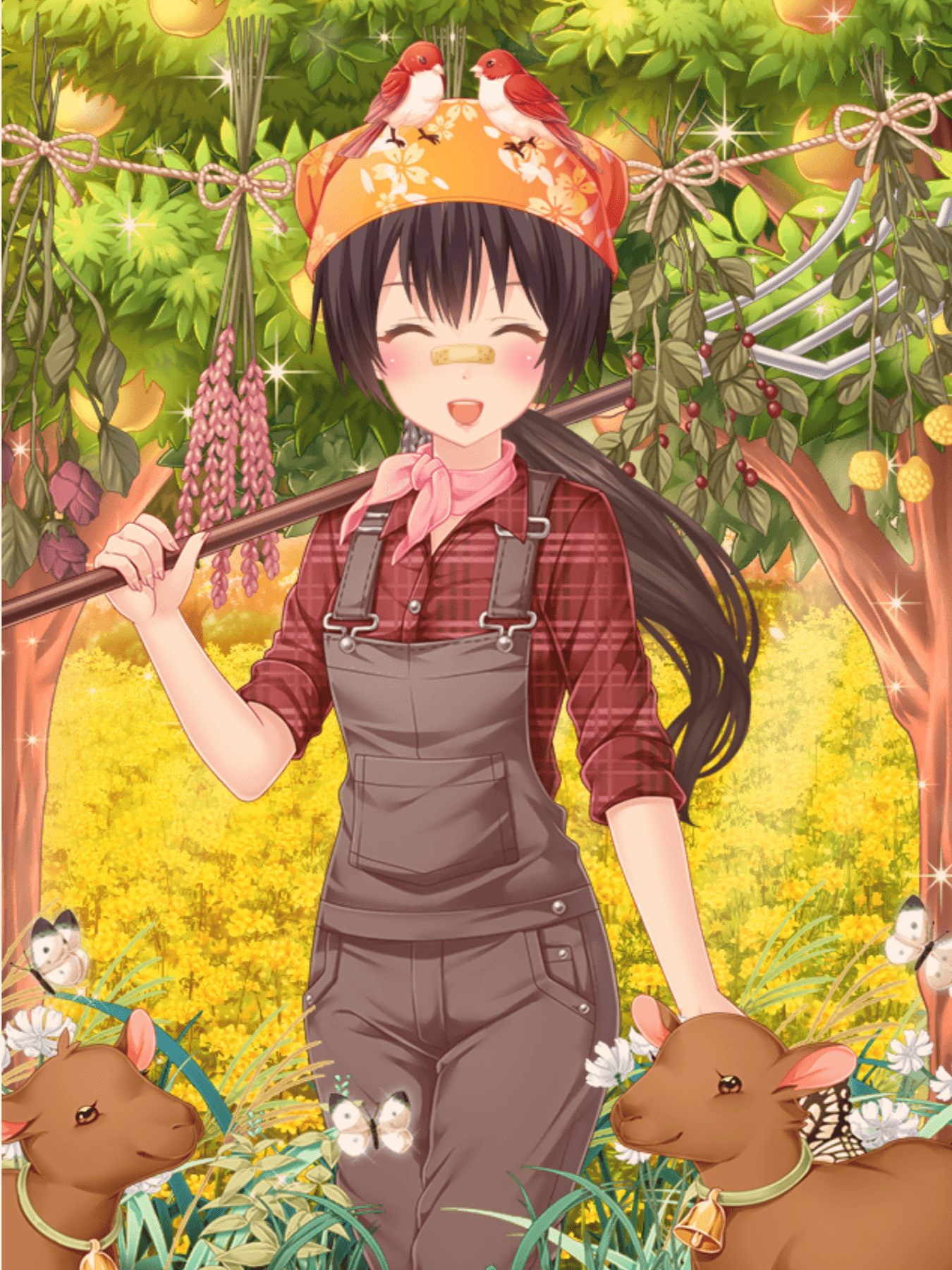 A simple outfit using items from a
farm-themed special in the Synthesis shop
. It's just gender-neutral enough for crossdressing and tomboyish characters, so I find myself using it in reccs a lot. I loooove the hanging herbs decoration in the background, and it kind of bums me out that I can't find more ways to coordinate it!
Also, the derpy goats are a recent addition--from the
"Harvest Fantasia" event of November 2020
. I really like them, though! They're so goofy looking, haha~

Lunar Shrine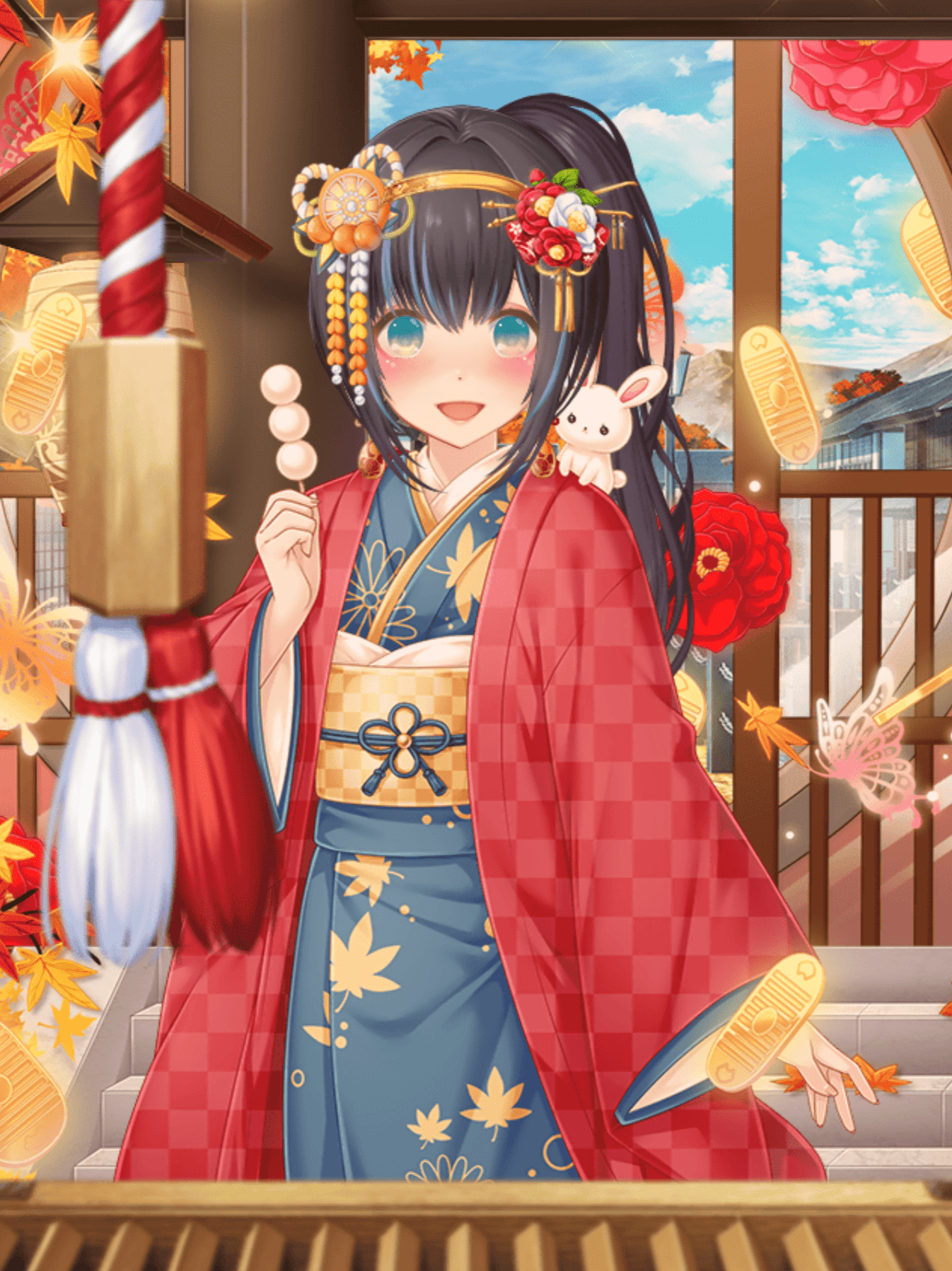 Here's my outfit using the kimono that was given as a login prize for the Lunar New Year~ On a side note: I loooove these bangs I got from the
2021 Valentines event
--the blue streaks are so cool! I tried to create a traditional shrine scene...but I've never visited a shrine, so I'm not really sure what they look like. The background decor pieces were prizes from the
2021 New Year Event
.

Pink Bride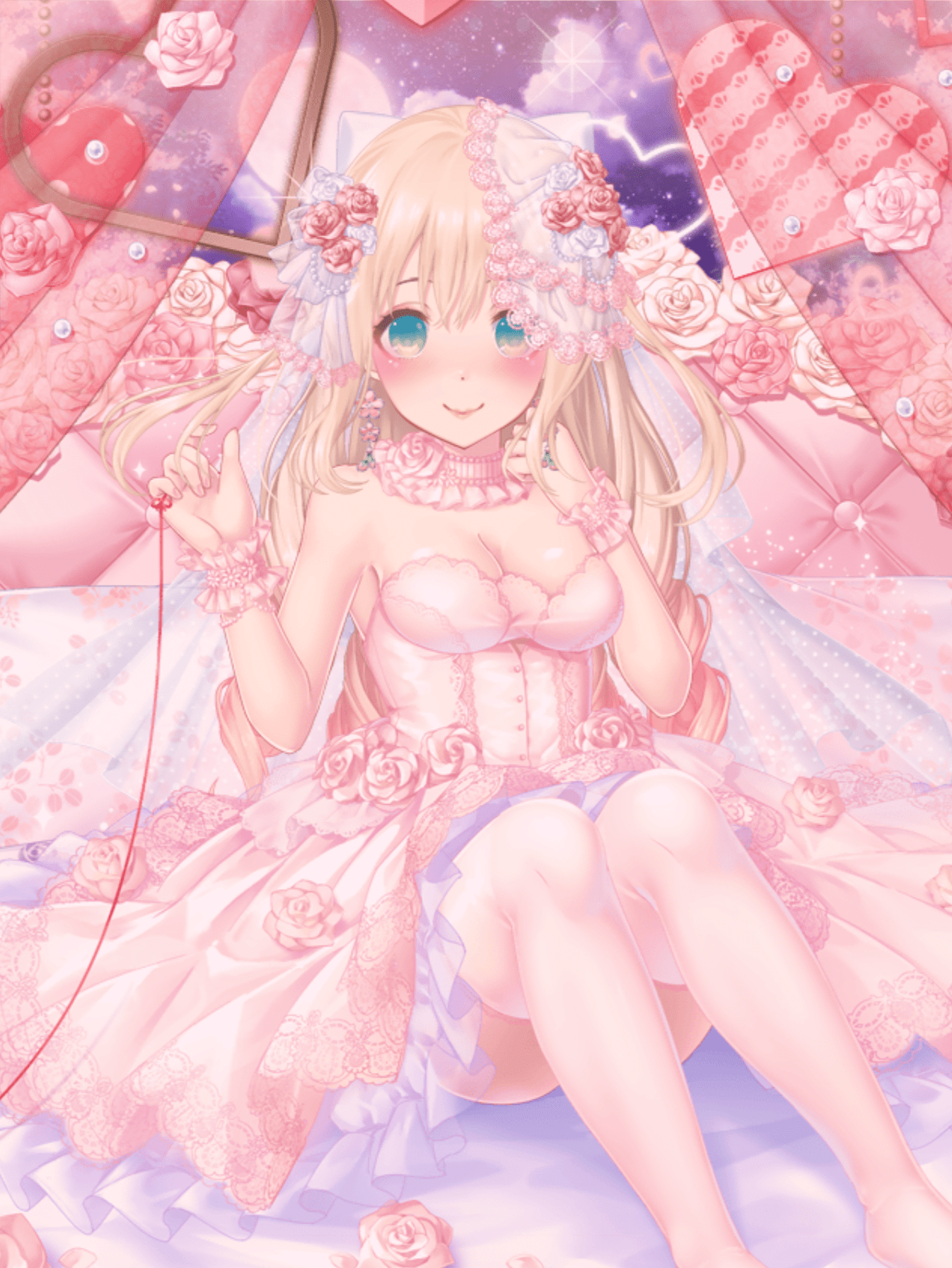 I got this beautiful wedding dress from the
June 2020 app pack
. My first time buying an app pack! I try not to be the kind of person who throws their wallet at gacha games, but when I saw this outfit, my jaw literally dropped. It's so stunning! I really love it~
I'm still not fully sold on the hair with this outfit, though. Idk...I've changed it a bunch of times, but I haven't fully settled on the perfect look yet. Hopefully the "perfect" hair will come along someday~

Silverscreen Diva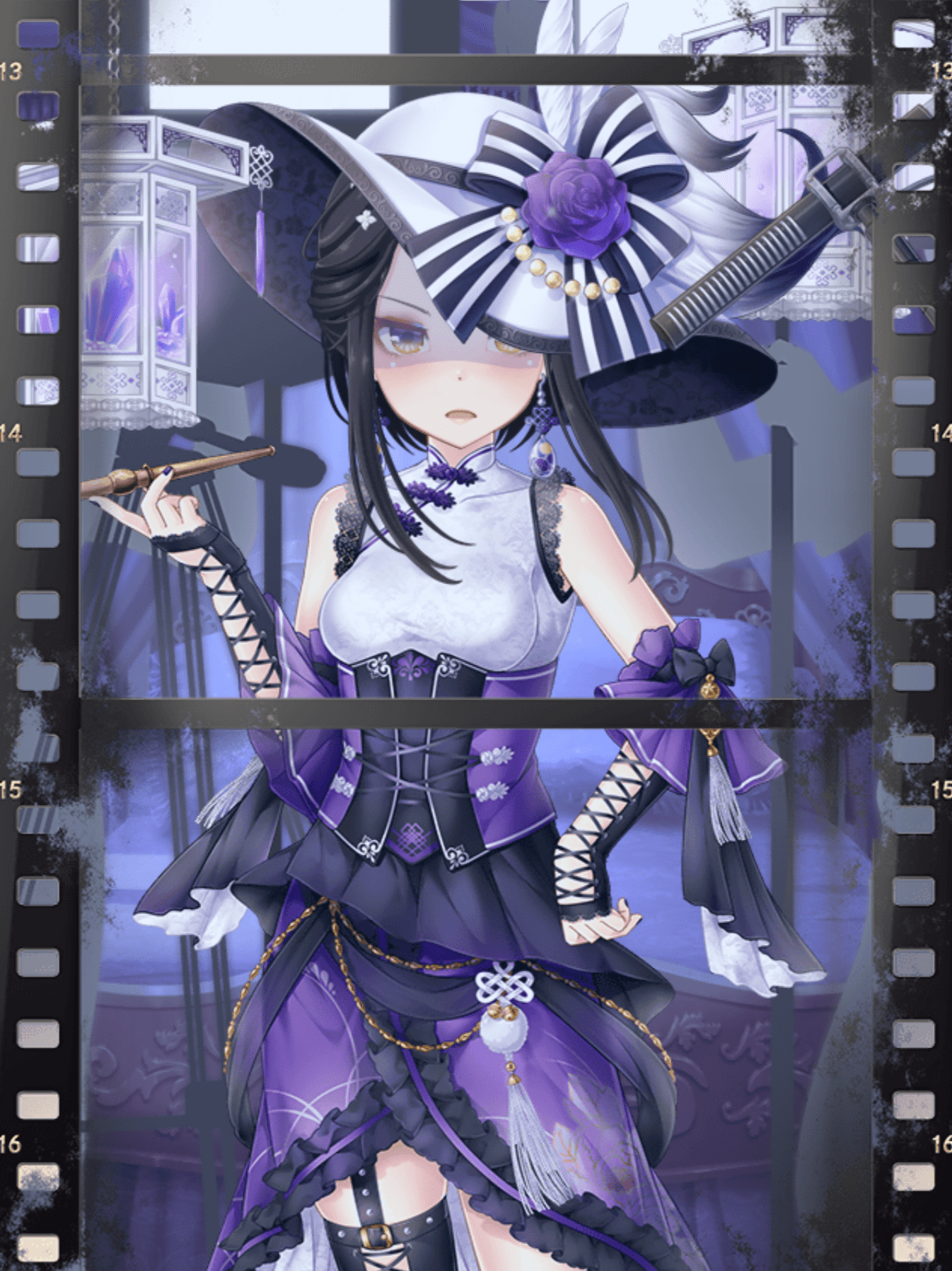 So I got this vintage-looking film roll frame from the
February 2020 "Precious Memories" event
, and thought it was so cool--but I wasn't sure what sort of outfit would pair well with it...I ended up going with this Chinese-inspired dress from
June 2020's "Gothic Girlfriend & The Mystery Mansion" event
. When I first got this dress, I'll admit, I didn't love it--I felt like it didn't pair well with the European lolita style of the event's theme at all--but I'm glad I finally put it to use here.
The vibe I was going for was
"glamorous and bitchy old Hollywood star in between takes on set"
, but...I think I just made her look like some sort of madame... *snort*