This article contains topics/images that might be disturbing for sensitive viewers. Brief mentions of possible ableist language and alcoholism. Please read with caution.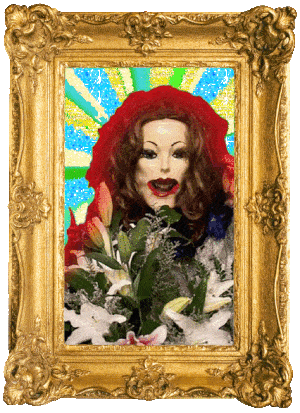 A Fading Legend
The internet has a knack for spreading strange and creepy content around. Shocking and bewildering videos and stories get passed around like gossip on the schoolyard, and sometimes they started to form a legacy of their own--a sort of digital urban legend, if you will. In the mid-2000s, Shaye Saint John was one such legend.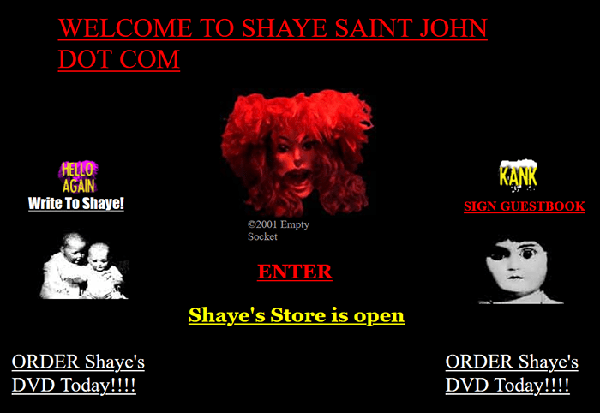 A bizarre website filled with shrieking MIDIs and uncanny photos acted as the gateway into Shaye's world. As the concept of social media began to grow popular, she gained notoriety on Myspace, Livejournal, and early Youtube. But...as time passed, her content began to disappear. Profiles were taken down, videos were deleted. The once prolific creator was now considered lost media, a memory that haunted the mind's of those who witnessed it during her heyday. Join me as we explore the backstory and lore of the mysterious persona behind the mannequin mask...

From plastic, sequins, and mannequin parts, a superstar was born...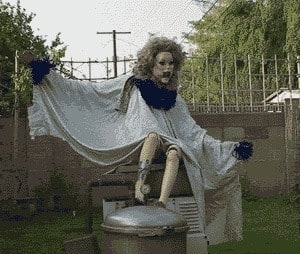 Shaye's origin story is a bit murky. It's hard to place where exactly she came from, and what made her the way that she was. Some say she was a famous supermodel who was caught in a terrible train accident, causing her to lose most of her body. Others say she was a CIA experiment gone wrong. Whatever happened to her left her in an unusual state: she's like a mannequin come to life, with a plastic-like face and puppeted limbs. Mutilated and burned babydolls often join her as her supporting cast throughout her videos, adding to the uncanny experience.

But what's wrong with Shaye...?
From a quick glance, it's clear that Shaye doesn't quite fit the mold of "normal human person". (I mean, besides the half-mannequin part) Her speech is littered with repeated phrases: "Hello again", and "GAWD!" being some of her most famous catchphrases. She often rambles and name-drops celebrities, tries out dangerous fad diets, and shrieks for her off-screen assistants. Despite her strange appearance and physical limitations, her life is that of a busy superstar.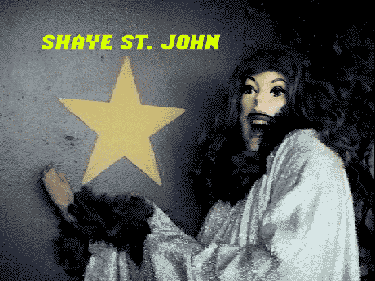 the "triggers" that began her legacy...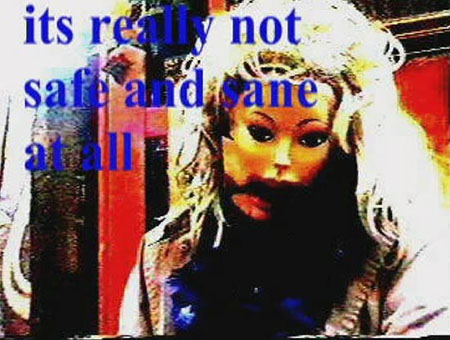 fame lead to infamy...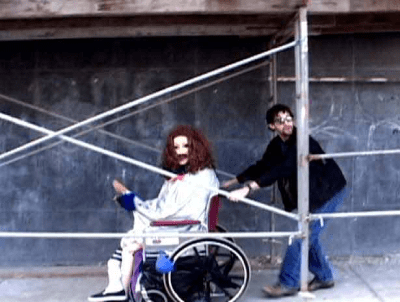 Shaye Saint John grew a sizeable fan base in her days of broadcasting herself for the early internet. She sold merchandise. She made music. She even made live appearances at special events, most notably at the California Institute of Abnormalarts, where she performed and filmed several videos. There was even a DVD released of all of Shaye's clips--a compilation of all of her chaos for die-hard fans.

But who really was Shaye Saint John...?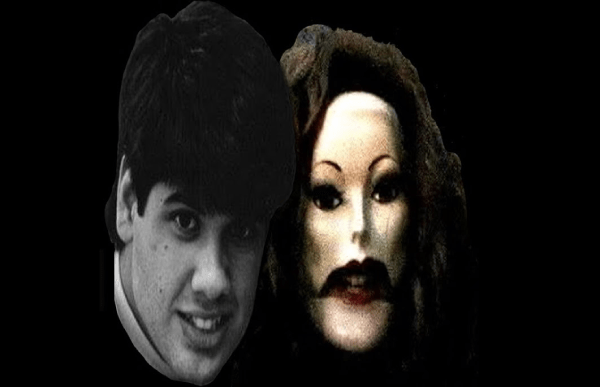 Behind the plastic mask of Shaye, was an introverted artist named Eric Fournier. Originally from Indiana, he grew up playing in punk bands, and relocated to Los Angeles to pursue music and art. He never took credit for being the one behind Shaye--in fact, he wrote himself into Shaye's lore, as the director that worked with Shaye. Sadly, he lost his battle with alcoholism, and died of internal complications on February 25, 2010.

Shaye's internet presence fell into silence after his passing, with her abandoned domain and profiles slowly disappearing from the internet. Until...
...Is Shaye really dead?

Even if Shaye's creator was now gone, the spirit of Shaye still persisted. Eric's close friend and collaborator Carl Crew (owner of the California Institute of Abnormalarts), left an ominous message in a Vice article about Shaye, saying she's "...still alive, she's coming back". And sure enough, a new channel for Shaye appeared in the year 2016, titled Safe & Sane.

This new and improved version of Shaye had access to new masks and new technology--while her quirks were the same, any viewer could tell that this version of Shaye was more polished. There was an attempt to explain Shaye's backstory, showing her perspective on the operating table of a mad doctor, replacing her limbs with mannequin parts. She even remade some of her most popular clips of the past, like celebrating the 10th anniverary of the famous "Hand Thing" video. These updates continued until April of 2019.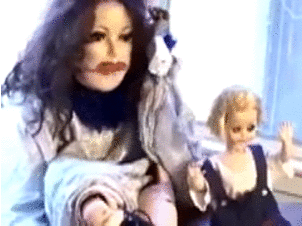 In Conclusion...

Love her or hate her, the iconic diva known as Shaye Saint John has left her permanent mark on the internet. Whether she was a source of inspiration or fear, she's touched the lives of many with her memorable work. She's inspired Youtube deep-dives and documentaries. Her videos are being kept archived and passed around by fans, continuing her legacy. Plastic truly never rots, and our mannequin queen will continue to be a haunting memory for all those who choose to dwell in the shadowy corners of the web.

Oh, and...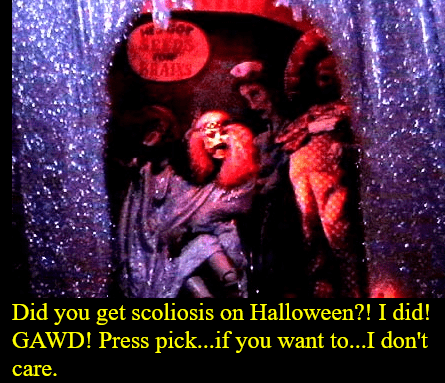 ya scrumptious pieces of trash!